Siamese cats cannot taste spiciness. Their taste receptors are less sensitive to it. They have a low tolerance for the sensation of heat caused by spiciness. Feeding our cats spicy foods can cause discomfort and potentially harm their health. 
Our cats do not enjoy spicy foods. Their response to them differs from humans. Introducing new foods to them is nice, but we should stick to their suitable and vet-approved diet. 
Keep reading! We'll dive into what Siamese cats like and don't like when it comes to flavors!
Are Spicy Foods Harmful To Siamese Cats?
Spicy foods can harm Siamese cats. They are harmful, mainly if consumed in large quantities. Spicy flavors can cause discomfort, pain in the mouth, and digestive issues. 
This is why most cats do not enjoy spicy foods. This is also why most vets recommend against giving them to cats. 
Spicy foods contain capsaicin, which creates a heat sensation when consumed. Capsaicin can activate pain receptors in your cat's mouth. This results in a burning sensation that leads to gastrointestinal upset and discomfort.
Also, some spicy foods have spices like onion and garlic, which are toxic to cats. The spices can irritate their stomach and intestines. This can make cats feel sick and cause them to vomit or have diarrhea.
My friend Jane gave some of her spicy curry to her cat Sani, but it ended up causing problems. Sani's mouth was sore. The vet gave Sani medicine and recommended a special diet to help her feel better. Jane took care of Sani for a few days. 
I asked Jane whether Sani would avoid spicy food after the incident. She said it seemed Sani had a lasting memory of the spicy ordeal. Sani would show her disapproval whenever the family served curry in the house. 
Contact your vet if your cat has ingested spicy food and is experiencing weakness. The situation needs proper evaluation and treatment.
How Do Siamese Cats React To Different Food Flavors?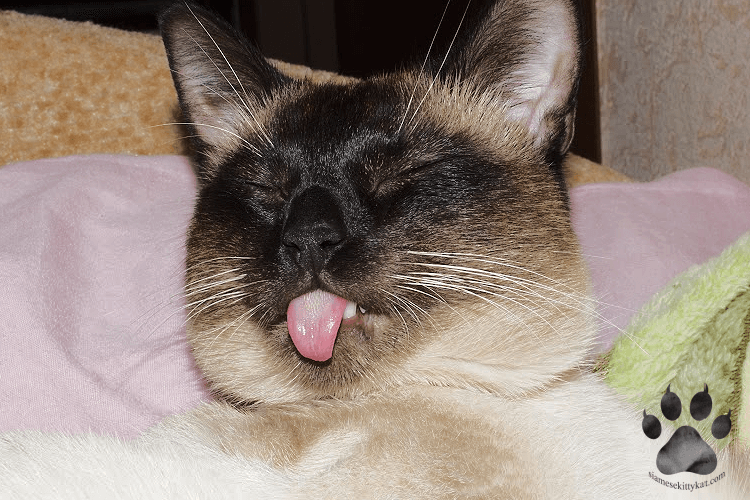 Siamese cats have individual preferences when it comes to food flavors. There are some general patterns that feline experts observe, though. 
Can Spicy Foods Affect A Siamese Cat's Behavior?
Eating spicy foods can make your cat irritable and lethargic. Eating such food can affect your cat's behavior because cats are not used to seasoned flavors.
What our cats eat can affect their behavior. This is like us humans. Our lifestyle and dietary choices can affect our mood and behavior.
Cats have around 473 taste buds. Dogs have more than cats, with around 1,700 on average. We have about 9,000 taste buds. Compared to us, cats can only sense a few tastes like bitter, salty, sour, and sweet. 
Some cats are not very good at detecting sweet tastes, while others can't detect sweetness at all. This is because cats are carnivores and prefer protein-rich foods to sugary ones.
Also, your cat's sense of smell can primarily influence his sense of taste. 
Your cat's tongue can only detect a few basic tastes, like bitter, salty, and sour. 
The good news is that your cat's sense of smell allows him to sense more aromas and flavors, such as umami. This gives him more opportunities to enjoy a wider variety of food options.
How Does A Cat's Sense Of Smell Affect Their Sense Of Taste?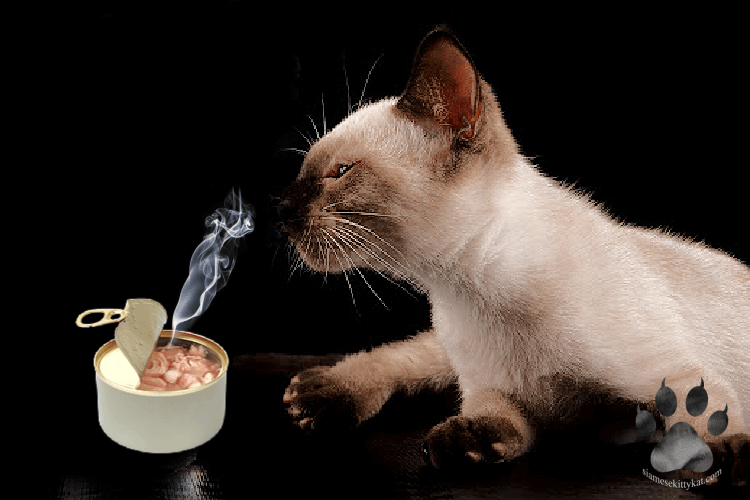 Your cat's sense of smell can entirely affect his sense of taste. Food would only taste as good to your cat with his sense of smell. 
The moment your cat eats, the scent molecules from the food mix with his saliva. This creates your cat's taste experience. This makes him want to eat more. 
Your cat's nose has olfactory receptors that can detect these scent molecules. The receptors send signals to your cat's brain, triggering his appetite. 
This is why your cat quickly loses interest in food and does not eat as much if he can't smell well.
Are There Health Benefits To Giving Cats Spicy Food?
There are no health benefits to giving cats spicy food. Eating spicy food can cause many health problems for our cats. 
Spicy food can irritate our cats' digestive systems. Cats have a different digestive system than us. Their stomachs and other organs cannot tolerate spicy taste as well as humans. 
Always choose cat-friendly food for your cat if you want a treat. Talk to your vet if you see changes in his eating behavior.
How Does A Siamese Cat's Diet Affect His Health?
Siamese cats can sense basic tastes but cannot taste spiciness. They lack the receptors that can detect the spicy compound. 
This is why feeding your Siamese cat spicy human food is not a good idea.
Feeding your cat spicy food can lead to stomach problems and other health issues. Your cat will thank you if you give him nutritious foods with savory and meaty flavors.
Thank you for reading!
Get your FREE Siamese Cat 2024 Printable Calendar